People worldwide come to the United States to see its many natural wonders and cosmopolitan cities. From national parks and beaches to vast deserts and snow-capped mountains, the country has some of the most beautiful and varied landscapes on Earth.
However, traveling is overwhelming in general, but it's even more so when traveling with a baby or young child. A lot more travel essentials are needed for a child's needs and safety.
Even though a flight would be an exciting adventure for your child, several things can happen on a flight. A mother should always be ready for anything. Here's a list of a few simple tips that can help mothers travel comfortably in the US without a lot of trouble.
What Documents Are Needed to Travel with Kids?
Involve the Children in Planning the Trip
Be Flexible
What Meals to Pack During the Trip
Why You Should Always Carry Cash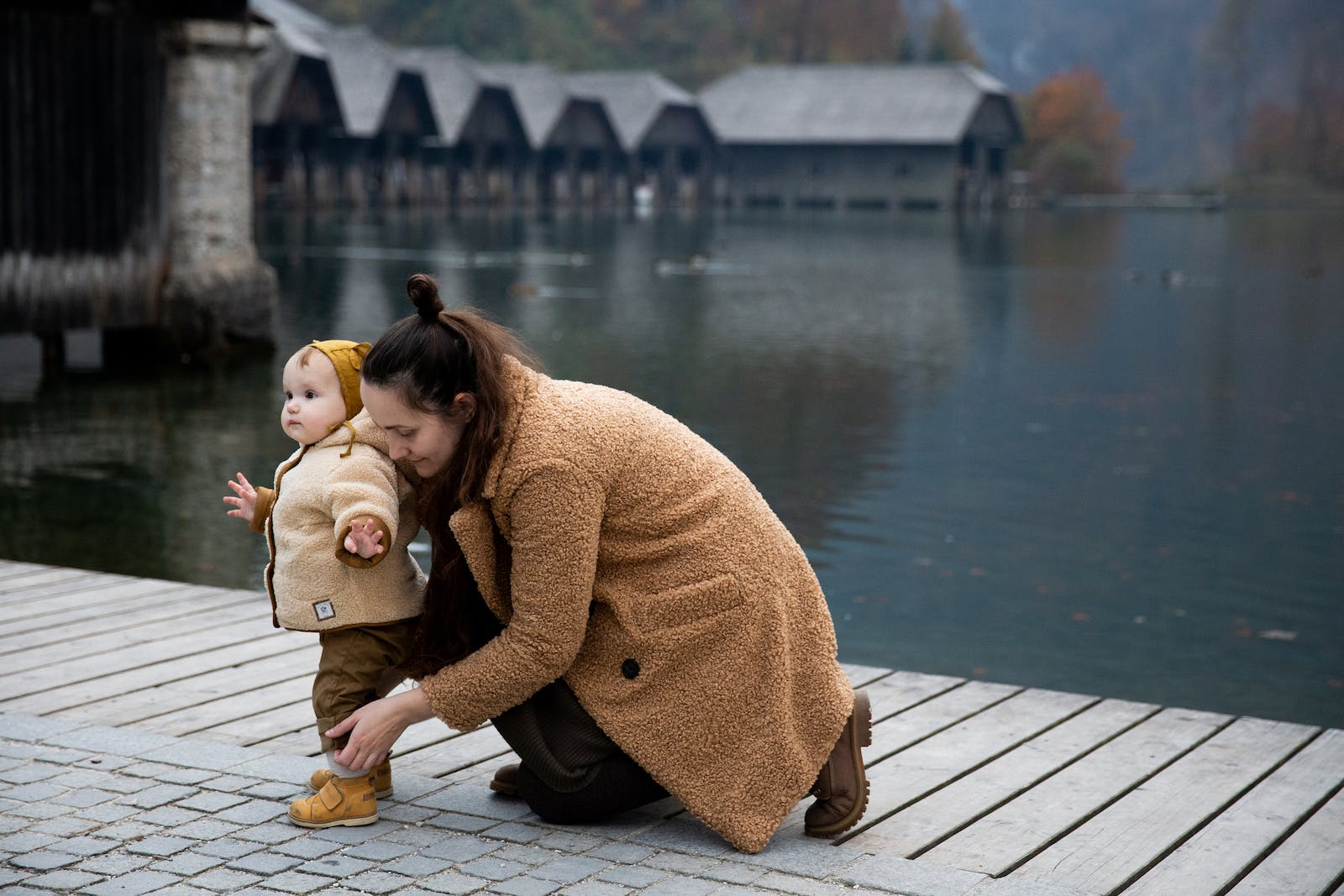 What Documents Are Needed to Travel with Kids?
Visitors to the US need to know and understand what they need to do to get into the country. To enter the United States, your passport must have at least six months left on it when you go. This means you won't be able to go to the US if your passport expires in less than six months.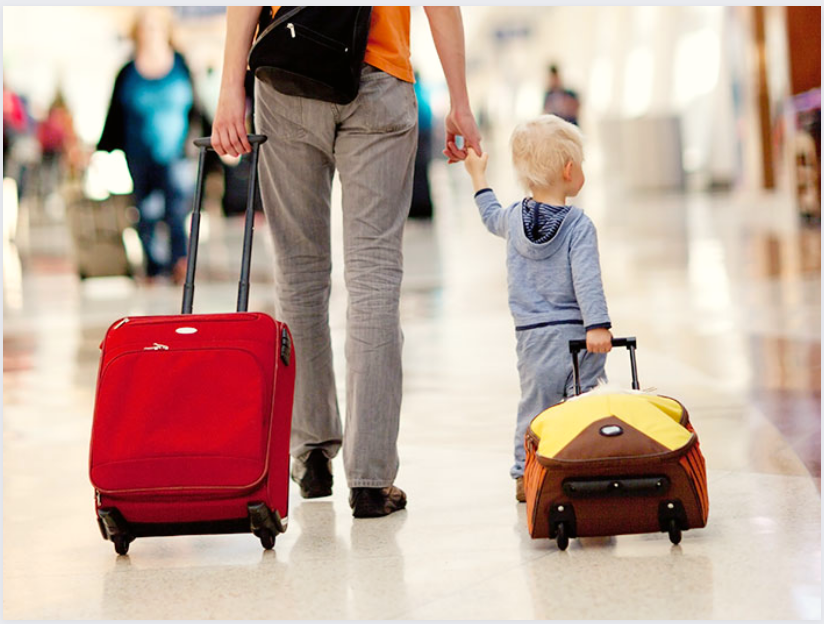 You should also ensure that your passport is valid for the whole length of your trip. In addition, secure all the necessary documents of the entire family for the entire travel.
The US Visa Waiver Program also called the Electronic System for Travel Authorization (ESTA), lets people from 39 countries enter the US without a visa for up to 90 days.
Those 90 days in the US also include the time spent in Canada, Mexico, Bermuda, or the Caribbean islands if the person got there through the US.
Pack Lightly
Traveling with a child means bringing what you need without tons of bulging bags. Be practical with your carry-ons by including extra clothes. Moms should be sure to pack a change of clothes for the children.
To get rid of the bulk when packing clothes, put each clean set of clothes in a bag with a zipper and squeeze out all the air. If there is a big spill or accident, you can put the dirty clothes in the bag.
When flying with young children, bring as little hand luggage as possible. Don't be tempted to buy a Spiderman or Disney Princess trolley case for your toddler. You will end up carrying it yourself. Keep everything in an easy-to-carry backpack so you can hold your child.
Involve the Children in Planning the Trip
Since the United States is so big, you should plan your trip accordingly. How many days, weeks, or months will you spend on this trip? If you only have a short amount of time, you might want to focus on just one city or a few nearby cities, like New York, Washington, DC, and Boston.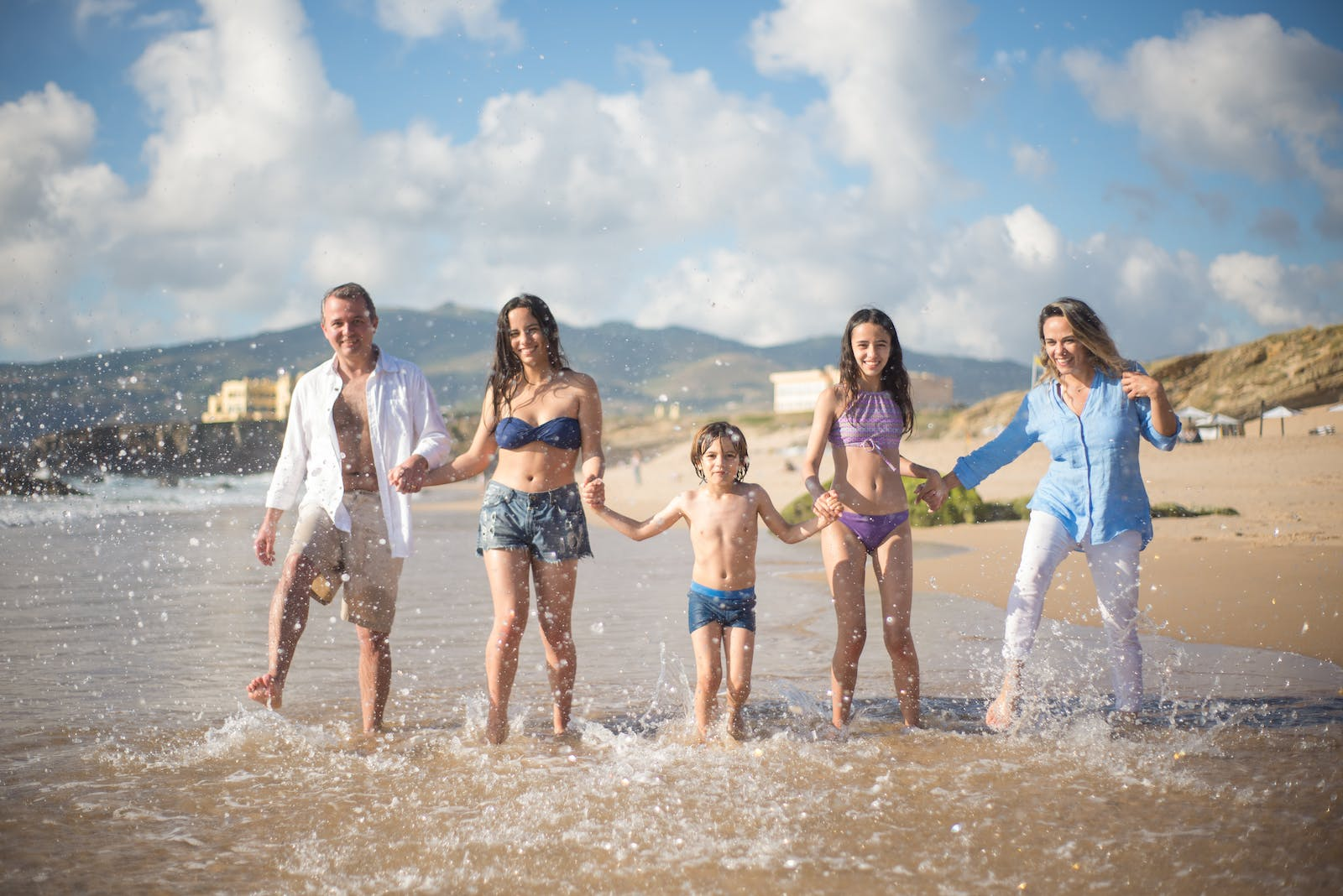 If you have a few weeks, you could extend your trip by flying to the other coast, from New York to Los Angeles, or driving through several states. It may be easy to plan things yourself, but asking your children what they want to visit is recommended.
Get the kids involved in making plans. When kids don't know what's going on, travel can be very stressful for them. Talk to them about what will happen at the airport, where you'll be staying, what you'll do tomorrow, etc.
Play out different situations with the kids, so they know what to do if you get separated from them. Put your name and contact information on a card and show the kids where to find it.
Why You Need Travel Insurance
You've heard horror stories about the slow and expensive US healthcare system. You won't want to go home and get a bill for thousands of dollars just because a doctor told you to take an over-the-counter medicine.
Medical coverage is important on any trip, but it's even more important in the US. It's great if your insurance covers trip cancellations in case your flight gets canceled or something unexpected happens.
Vacations abroad can expose people to new places, foods, and bacteria they have never seen before. Family travel medical insurance can pay for hospital stays, surgery, travel delays, trip interruptions, and other costs needed to get your trip back on track.
Be Flexible
Always research the place, possible routes, culture, weather, and other things you usually think about when planning a trip. Plan your trip around the fact that you will be taking a child with you. Check out places and things to do in the area that are good for kids.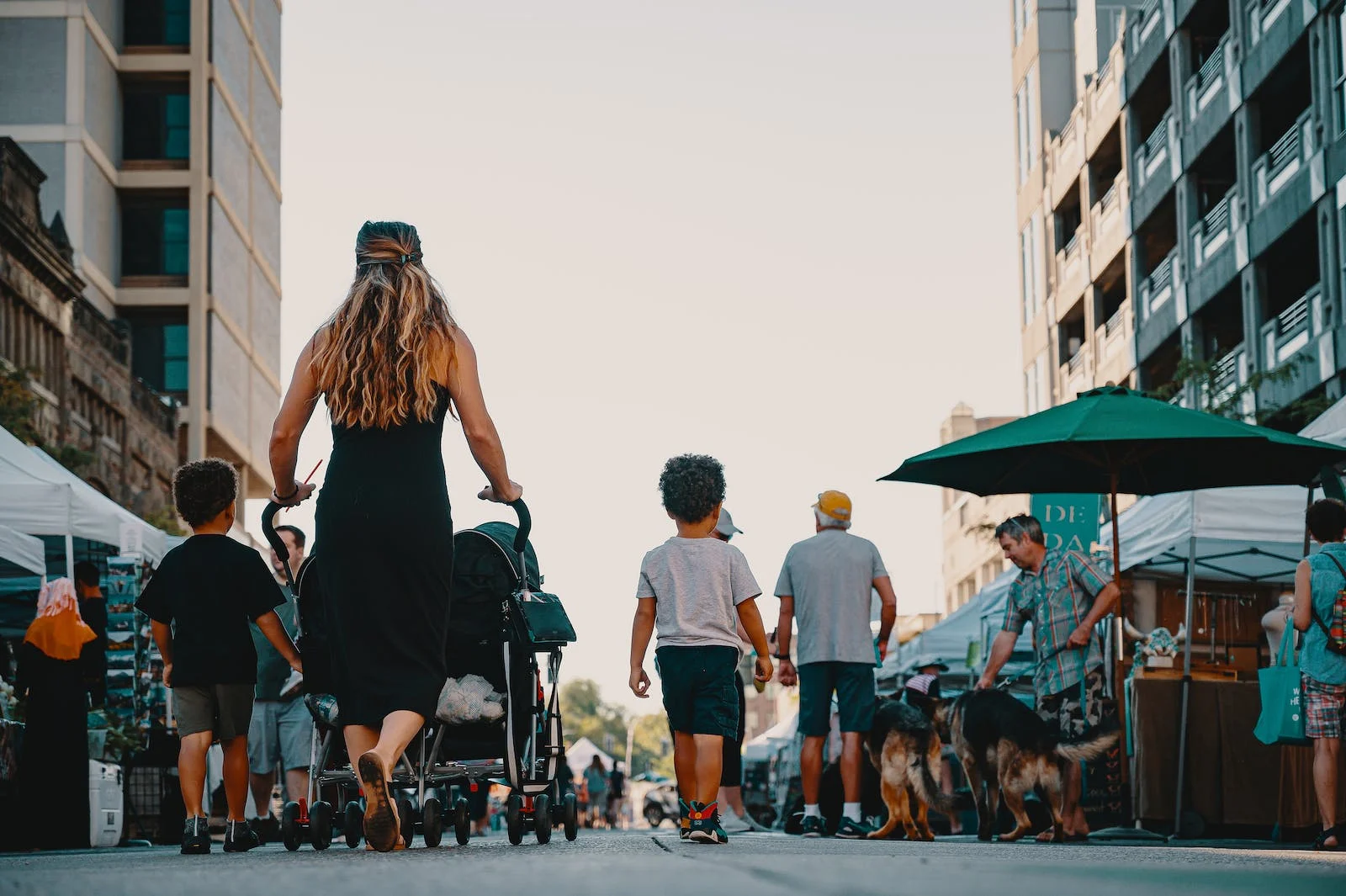 Start getting ready for the trip as soon as you can. You don't want to wait until the last minute to plan who will take care of the plants and feed the pets while you are away.
When traveling with your family, the most important thing to remember is to research, plan, and get ready, but also to be flexible if something goes wrong and not let it ruin your trip. When you travel with kids, things don't always go as planned.
Things take longer than you thought, kids get sick or tired, and days out don't always go as planned. Don't let this ruin your trip. Take it in stride and move on.
Avoid Over-Exhausting the Kids
When you look up information about your destination, you might get excited seeing all the kid-friendly places and things to do. You might decide to go and do as many of them as possible. But if this will be your first trip with your child, you should take it easy.
It's not a good idea to do a lot in one day. The child needs to be able to rest for at least two to three hours. Also, have your child's day end around 7 PM to give them time to recharge. You don't want to go on a trip with a cranky child, so make sure that doesn't happen.
You'll get better at figuring out how much energy your child has after a few trips, but it won't hurt to take it easy on your first trip together.
What Meals to Pack During the Trip
Try to pack the snacks your kids love to keep them happy while traveling to your destination.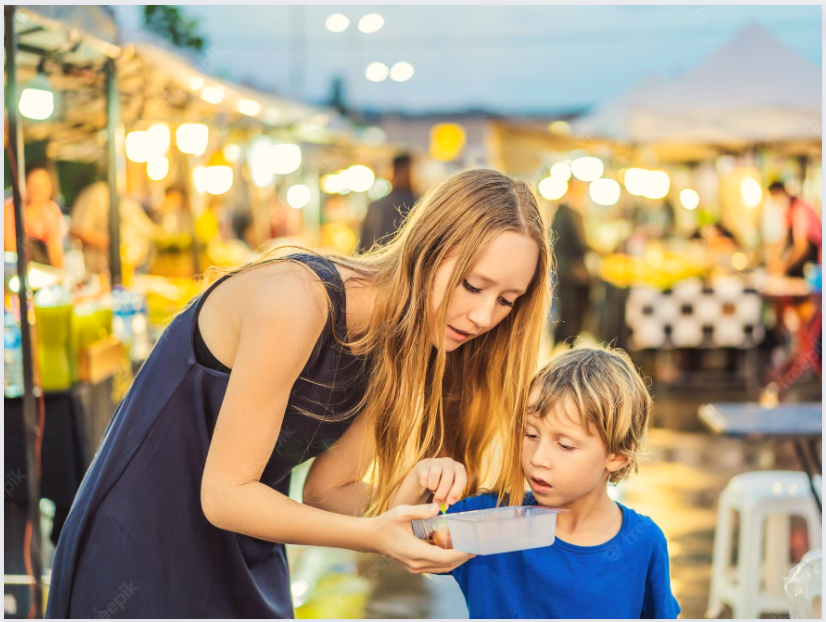 You've probably heard that when an airplane takes off or lands, you should breastfeed your baby, give them a bottle, or give them a sippy cup to drink from to keep their ears clear and pain-free.
Snacks can save the day for the rest of the trip. There are a lot of small snacks that don't need to be kept cold and can be kept in resealable baggies.
Bringing things you know your young child will like will help you in many ways. Don't forget to bring snacks for yourself, especially high-protein foods like nuts that will keep your energy level where it needs to be.
Make Sure to get Enough Sleep
Things can go wrong even if you try hard to stick to your regular sleep schedule while traveling. "Sleep when they sleep" is a good thing to remember for the first couple days of your trip.
If your baby sleeps at 5 PM at your new place, try to sleep soon after. If you travel to a different time zone, you don't have to switch to a new time zone until your child is also in that zone.
If your child doesn't like to nap in a hotel room, you could try taking them on long strolls in a stroller to help them fall asleep. Even if you don't do anything else, this will give you more time during the day to see things, such as a museum your toddler would never stay in while awake.
Why You Should Always Carry Cash
Even though the US likes to think it is very advanced, when it comes to digital payment options, it is still a long way behind many European and South American countries.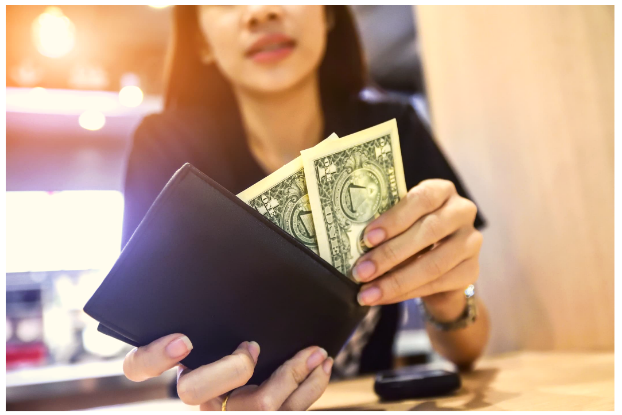 The US is always trying to catch up, so don't be surprised if many businesses in rural areas still only accept cash. In many places, the tip is given in cash unless you can add it to your credit card.
There might be cases where your child might need something urgent from the convenience store, so it is best to have cash with you.
You'll never know when you will need some money when buying something, so it better be safe than be hassled trying to find a cash machine or a place that accepts card in the US.
Be Patient with Your Child
Before you leave, give yourself time to build up your flexibility, patience, and calmness. Don't judge anything on your trip. Just go with the flow.
If your baby is fussy, look around at the other people you might be bothering, and remember that many of them are moms, dads, and grandparents. The businessman in the nice suit might miss his young child at home. The old couple might remember when they traveled with their babies.
A big part of the crowd understands what you're going through and is rooting for you. So take a deep breath and think the best of the people you're traveling with, and yourself.
Conclusion
The first time a new parent travels with a child is an adventure. Like any adventure, it can be hard, but it can also be very rewarding and fun to remember. It can also be a way for the child to learn and expand their world. These tips should make travel to the US for mothers easier.