Sam's Club is one of the biggest and most popular retail warehouse clubs in the United States. Operating across 44 out of 50 states, this division of Walmart operates on a membership-only basis.
This retail chain is known for offering an array of products on the market. From electronics, grocery, office and home furniture, garden supplies, toys, and sporting goods, Sam's Club just seems to have it all.
The retail chain also offers a Sam's Club credit card to individuals and businesses alike. For those who want to know more about this credit card offering and how to order one today, make sure to read this article.
Spanish version: Aprende cómo solicitar una tarjeta de crédito de Sam's Club usando un dispositivo móvil
What Is a Sam's Club Credit Card?
Features and Benefits of a Sam's Club Credit Card
How to Apply for a Sam's Club Credit Card
Application Requirements and Qualifications
Fees and Charges of the Sam's Club Credit Card
How to Manage the Sam's Club Credit Card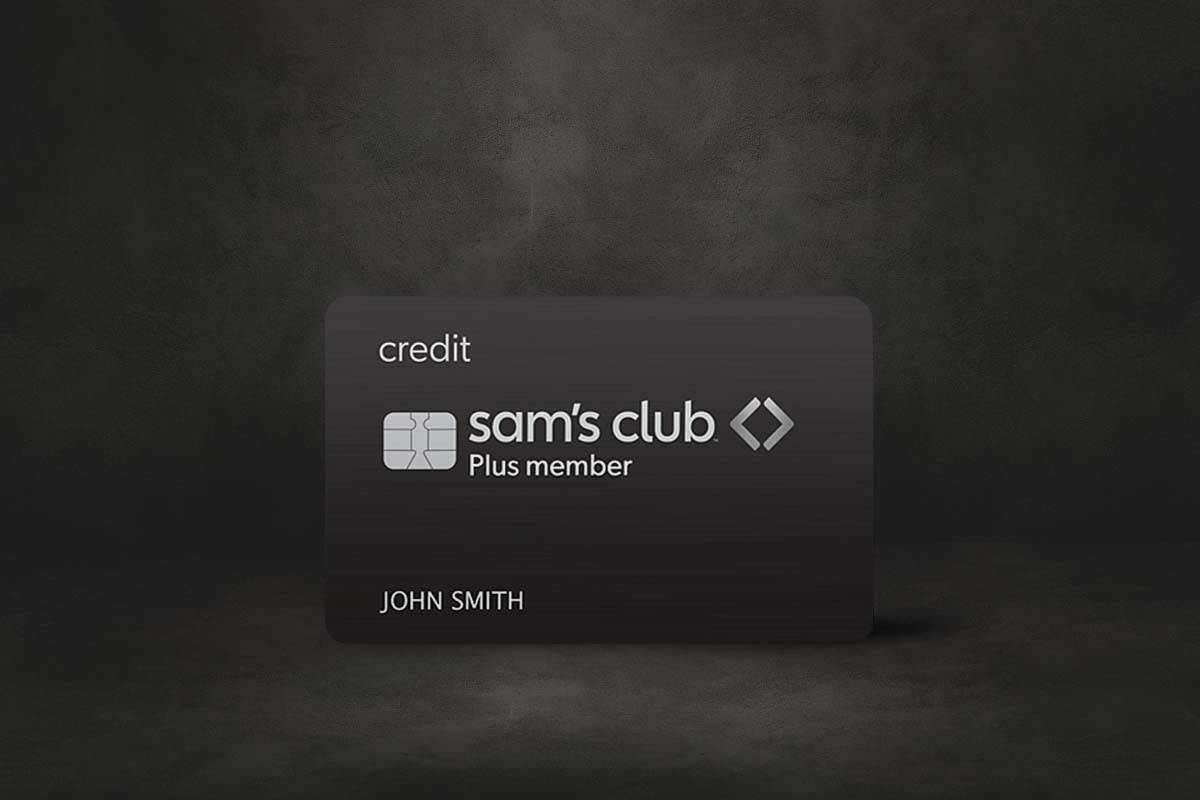 What Is a Sam's Club Credit Card?
A Sam's Club credit card is provided by Sam's Club exclusively for its members, whether they have an individual or business account with the retail chain. This particular credit card offering is powered by Mastercard and is made available to members on behalf of Synchrony Bank.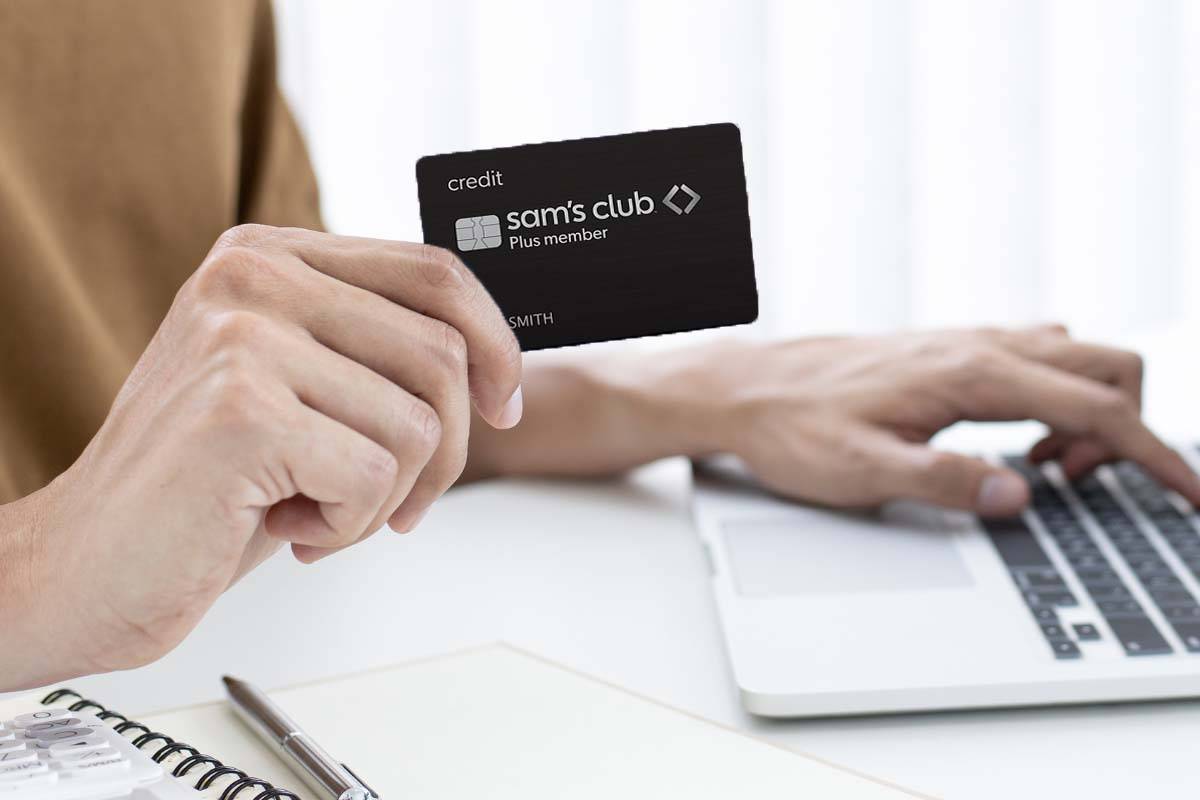 There are a number of Sam's Club credit card offerings, two of which are designed for individual use while the remaining three are offered for business customers instead. All of the credit cards are powered by Mastercard, but each of these credit lines has different benefits.
How the Credit Card Works
The Sam's Club credit card works similarly to most types of credit card on the market today. It allows cardholders to purchase and borrow cash using their credit lines and pay this back later on with or without interest, the latter of which is only possible if users pay on time and in full.
Although Sam's Club offers five credit cards, the principle behind these is generally the same, with each card offering cash back rewards for cardholders.
Features and Benefits of a Sam's Club Credit Card
One of the highlights of a Sam's Club credit card, especially the Mastercard offering, is its excellent cash back rewards. Cardholders can get 5% back on gas purchases for up to $6,000 per year, with any excess at 1% cashback. What's more, users can also enjoy 3% cash back on dining.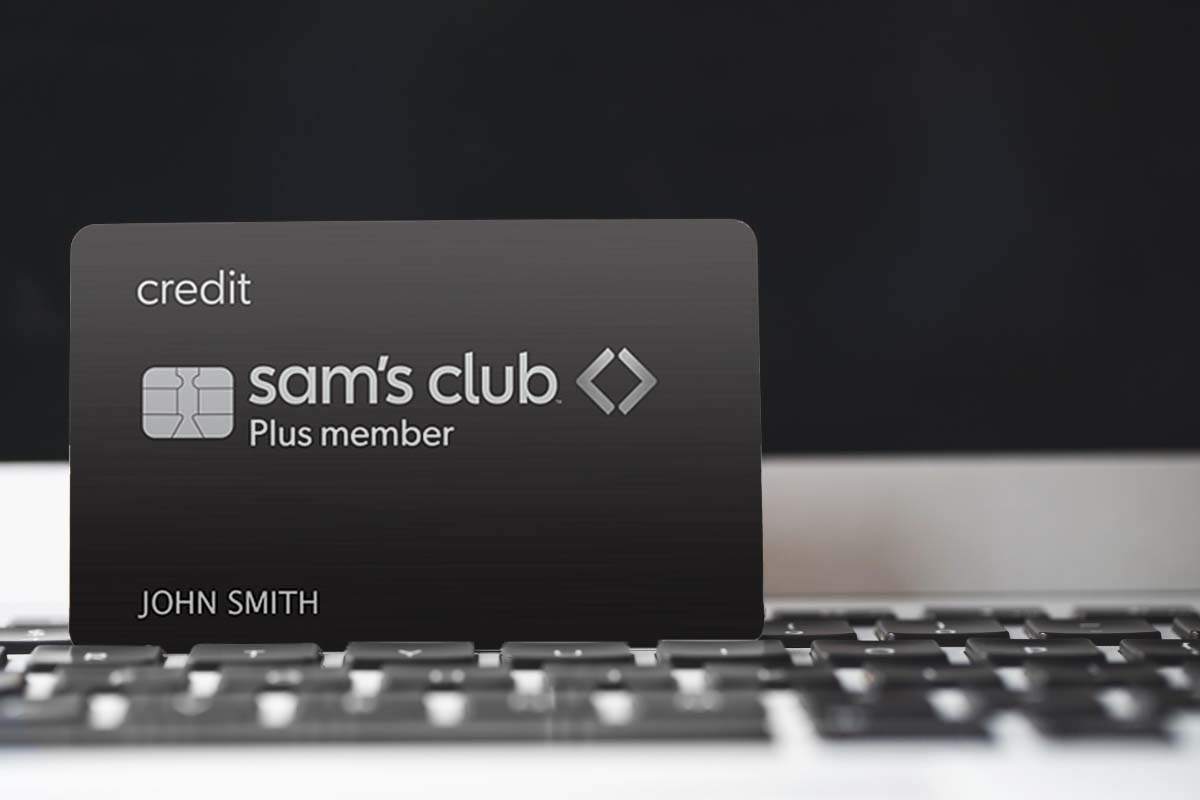 For all other qualified purchases, cardholders will get 1% cash back with their Sam's Club Mastercard. Sam's Club Plus members enjoy more returns by getting an additional 2% cash back on eligible in-club purchases. Regular club members get 1% cash back on their Sam's Club purchases.
As part of their limited-time offering, valid until January 22, 2023, they are providing a $30 statement credit when members open a new account, provided they make a Sam's Club purchase worth $30 within 30 days of opening their account. These cash back rewards are automatically credited and loaded onto the cardholder's account. These rewards can be used towards Sam's Club purchases or at the brand's online website.
It should be noted, however, that redemption can be complicated. Since cash back rewards can only be accessed once per year, cardholders have to wait until they have pooled enough points starting from February. They also need to update their membership or they'll lose their rewards.
Other Notable Offerings
The Sam's Club credit card is ideal for those who want to get the best of both worlds, and that's because this already doubles as your membership card. This means that members no longer have to bring and present two cards with them. They can use their credit card to enter Sam's Club and pay for purchases as well.
The credit card also comes with no annual fee, making this ideal for people who want to save more money over time. Since this credit card offering is powered by Mastercard, cardholders will be able to enjoy using this where Mastercard is accepted around the world.
How to Apply for a Sam's Club Credit Card
Ordering and applying for a Sam's Club credit card can be done in two ways. One of these is applying directly at any physical Sam's Club membership desk at a location near you.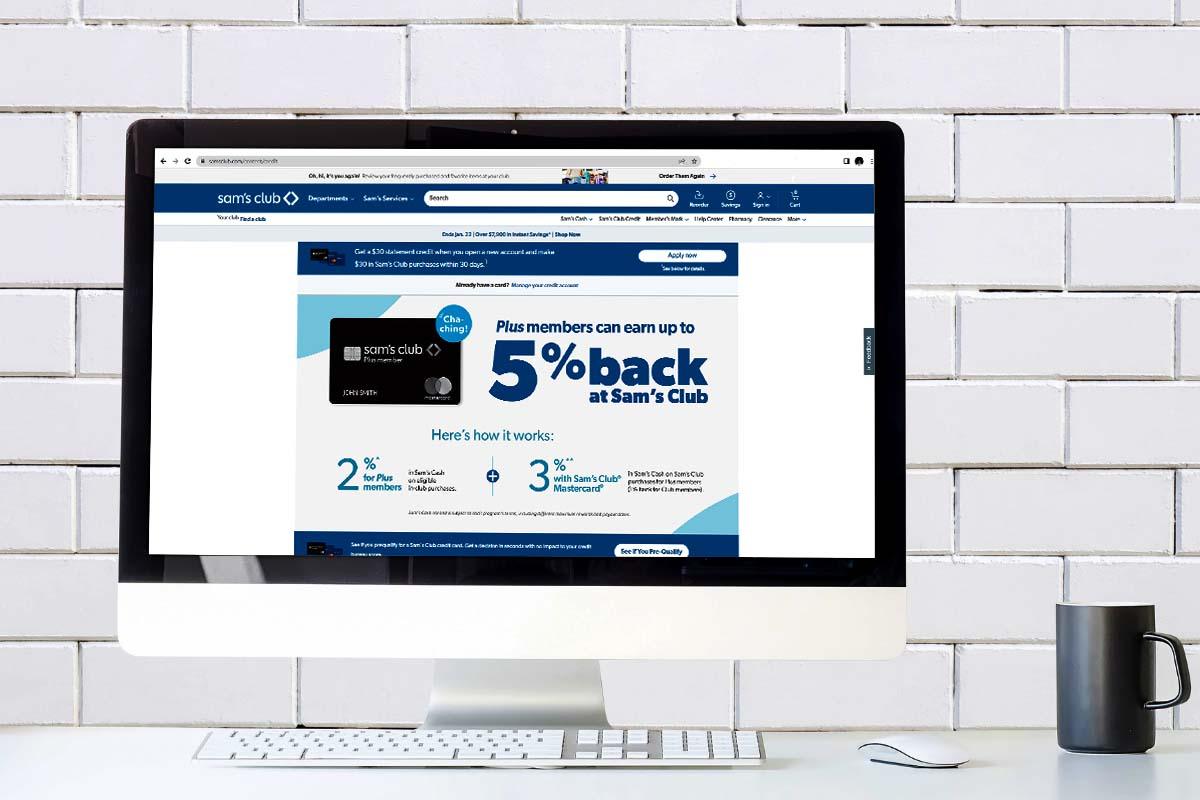 The other option is online through the Sam's Club site, which is ideal for those who want a more convenient and accessible way of ordering a credit card. It can even be done using a mobile device.
To apply, prospective applicants should start by tapping on the Apply Now button located on the Sam's Club credit card offering page. This will lead applicants to a separate page where they'll be asked to submit their membership information, such as their membership number and name, to get started. Users can also log in via their email and password instead.
After logging in, applicants will be asked to provide personal details such as their name, address, contact number, and email address. The application will also require individuals to provide some financial background information like employment details or salary information.
After Application Submission
After the application process, Sam's Club will take some time to evaluate the application and the information of the applicant.
If approved, the company via Synchrony Bank will make an offer with a corresponding credit limit and users will be given a temporary credit card valid for 14 days until their permanent card is activated.
Application Requirements and Qualifications
When applying for a Sam's Club credit card, individuals need to be a Sam's Club member first and foremost. This is the main requirement for qualifying and being considered for credit card offers. To become a Sam's Club member, individuals must at least be 18 years old to apply.
Apart from being a Sam's Club member, applicants must also ensure that they are already a citizen of the United States before they apply so that they qualify. Having a good credit score is also highly appreciated as this will increase their chances of being approved.
Application Details Required
In addition to these, applicants must also provide details such as their personal information, contact number, email address, home address, and the like. Having a valid form of government-issued identification is also a must to give proof of the information provided.
Fees and Charges of the Sam's Club Credit Card
Owning a Sam's Club credit card comes with certain fees and charges. In order to become a responsible cardholder, applicants and even members should be aware of the rates and fees that come with using this card.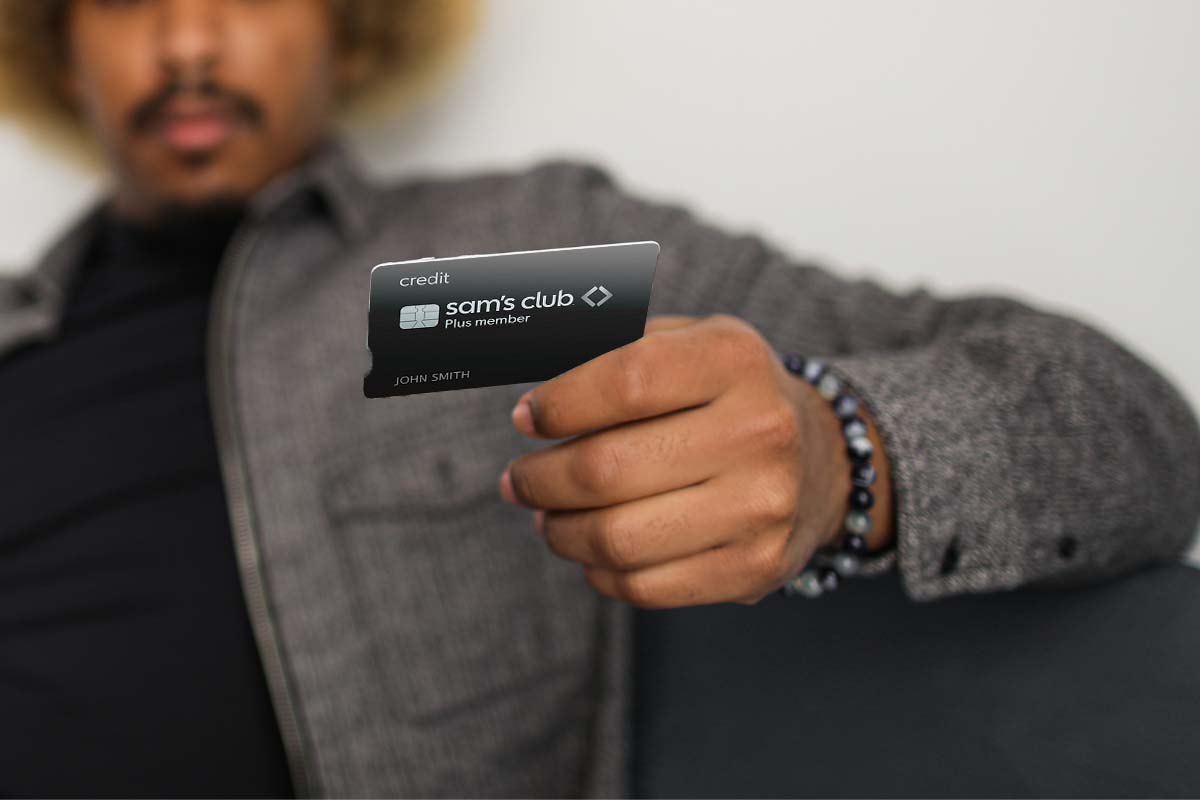 Get to know what the corresponding fees and charges are for a Sam's Club credit card. Make sure to take note of these to avoid incurring additional charges and interest rates. Paying in full and on time is also one way to ensure you can avoid getting additional fees levied.
APR – 19.40% or 27.40% (variable interest rate depending on a person's creditworthiness)
Annual Fee – None
Balance Transfer Fee – 4% (minimum of $10)
Cash Advance Fee – 3% (minimum of $5)
Foreign Transaction Fee – None
Late Fee – up to $40
How to Manage the Sam's Club Credit Card
Individuals can readily manage their Sam's Club credit card online, just as easily as they ordered and applied for their credit card using their mobile device. Cardholders can enroll in the company's auto bill service, all of which are added to Sam's Club credit accounts.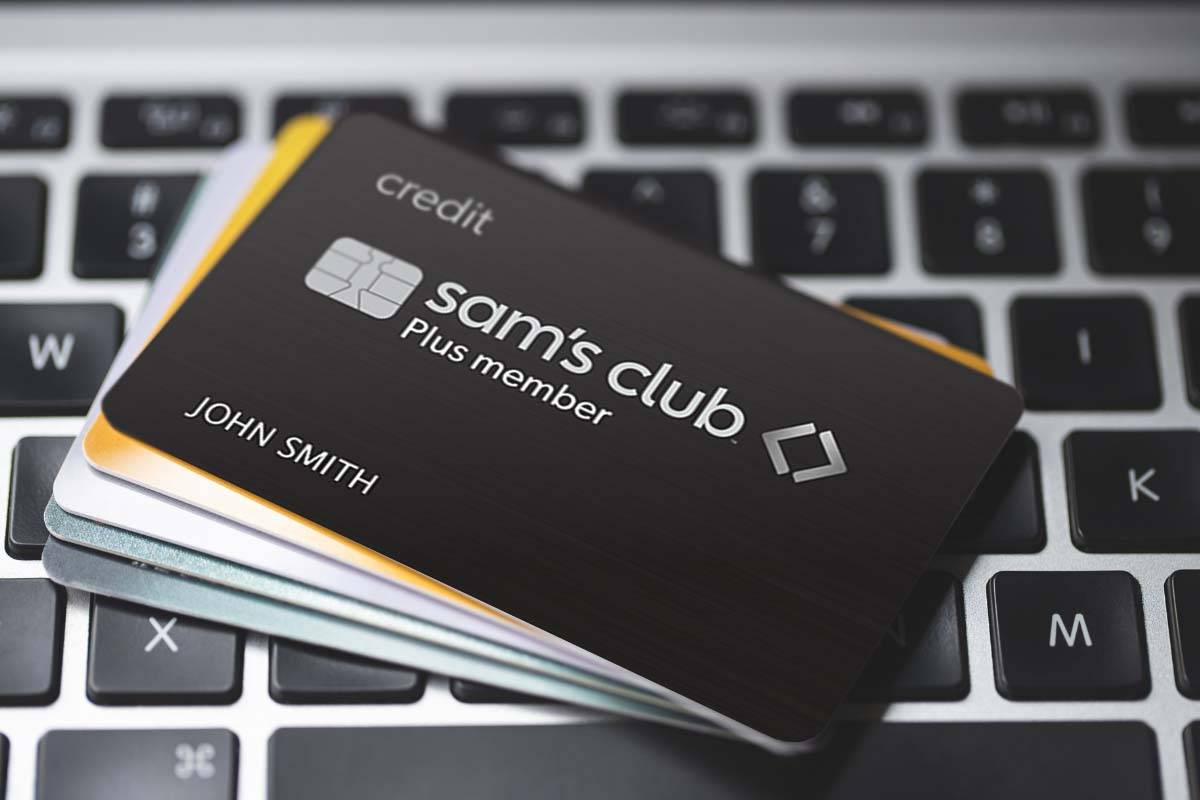 This auto bill membership makes it easier for individuals to pay for their credit accounts, and by extension, keep their membership renewed at all times.
Cardholders can also make payments, request a credit line increase, and view transactions and other account activity online by using their mobile device or using a computer or tablet.
Bank Address and Contact Information
The Sam's Club credit card is issued by Synchrony Bank. Synchrony Financials' head office address is located at 777 Long Ridge Road, Stamford, Connecticut 06902. You can reach out to the bank's head office number by giving them a call at (203) 585-2400.
For those who want to reach Sam's Club directly, you may do so by calling them at (800) 964-1917 for personal credit queries.
Alternatively, cardholders have the option to talk with a customer service agent from Mondays to Saturdays from 7 AM to 11 PM CST and Sundays from 10 AM to 8 PM CST. They can do so by going to the website or using their mobile app.
The Bottom Line
Ordering and applying for a Sam's Club credit card using a mobile device is a breeze with the help of this guide. With its great cash back offerings and limited bonus offers, this makes a suitable credit card particularly for premium tier Sam's Club members who want to get more out of their membership.
Disclaimer: There are risks involved when applying for and using a credit card. Please see the bank's Terms and Conditions page for more information. 
References
Terms and Conditions – Credit – Sam's Club
Sam's Club site – Additional Help – Sam's Club
Sam's Club credit card – Credit – Sam's Club